Drunk Rangers fan publicly peeing at Yankee Stadium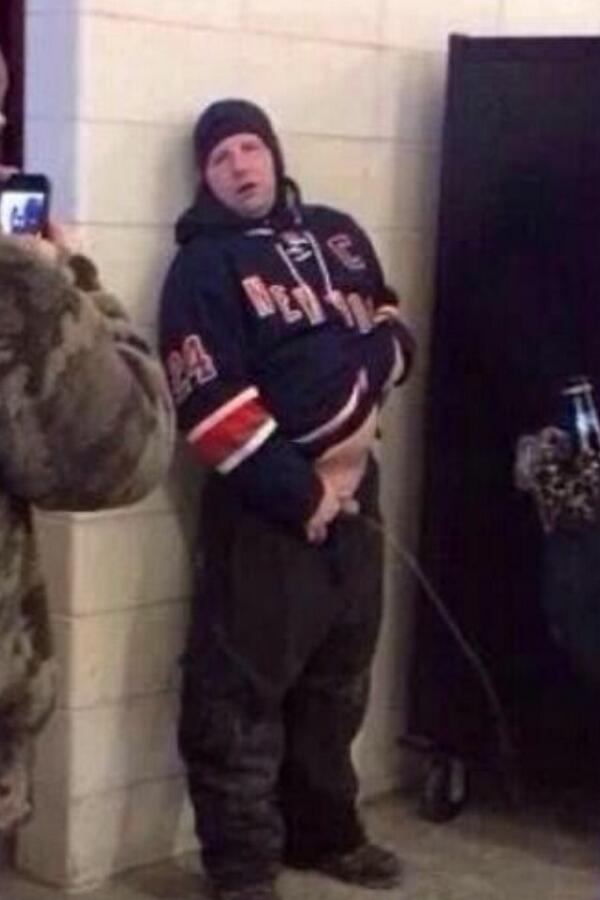 This is why we can't have nice things, people. If you're going to get drunk and pee in public — or if you're going to stop what you're doing to photograph a drunken man peeing in public, as several people (at least) did — then we should probably stop giving you beer and putting you in the great outdoors.
I'm going to refrain from commenting on the size of this man's junk (or as MediaTakeOut puts it, his JANK), because it was awfully cold in New York yesterday. I will comment on his brain, however: that shit is tiny.